Muse Motion Films' fully-integrated video production and video marketing services, fuel your online presence with creative and premium video content designed to attract, engage and influence your new customers or clients effortlessly.
Brand videos should embody the personality and identity that captures the spirit of your brand. They convey your values and leave your target audience with a powerful impression of your brand. Whether it's a simple explainer video, or something a bit more creative, we make videos that work.
As specialists in corporate video production, Muse Motion Films helps businesses to achieve their goals through creative videos. Whether you have a product to launch, a brand to build, a vision to share or a story to tell, we can see your project through from start to finish.
"We specialise in creating visual marketing that's informative and cutting edge whether for brand promotion, music videos, corporate training, documenting events – whenever video will enhance and bring a product, story or occasion to life."
What our customers are saying...
"It has been a pleasure to work with Las. His input has been invaluable, whether it comes to the creative aspect of design or his practical approach to the work. Las remained; accommodating and accessible throughout the whole process and his knowledge of the industry is second to none. I'm delighted with the design of my website and I would have no hesitation in employing his services again"
— G D Sweeney (musician and songwriter)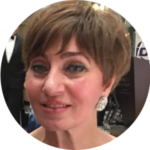 "I met Las Oke at film festival and quickly saw eye to eye on many things. I spoke to him about create a mood reel for my video production company as I was struggling to find someone who understood what I wanted. Las Oke said he could deliver the mood reel and within a few weeks, he created a simple, classy and effective mood reel for DG Productions.  Las Oke is creative, works to tight deadlines and is extremely reliable."
— Daniella Gonella, DG Productions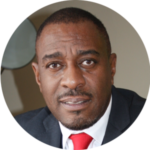 "Las Oke was recommended to me by a friend, when I urgently needed to put together a showreel.  After one phone call, Las Oke made me feel assured that he could deliver something of high quality but quickly as I was on a very tight deadline.  What Las Oke delivered to me was far more than I expected.  Las was honest, clear throughout the process and was very reliable.  I would recommend Las to anyone."
— Winston Ellis (Actor, Director, Producer)
We take care to understand your needs, gaining in-­depth knowledge and understanding of your markets and strategy.
We will deliver your project or product to you, using the best designers and developers within our team.
We will assist you in the launch of your project or product, ensuring you meet your deadline.