Lasoke Website Design Packages
All our packages come complete with a responsive design, which means your website looks great on the largest PCs and iMacs, laptops, tablets and smart-phones. We offer email services, contact forms and Google Maps with every account.
We offer a full initial SEO installation on all websites.
Packages detailed below give you a starting price as a guide.  We offer a selection of optional add-ons that will enhance your site and cover your additional requirements. The final price will depend on the specifications for your project. 
Need something not detailed here? Get in touch with for a more detailed proposal.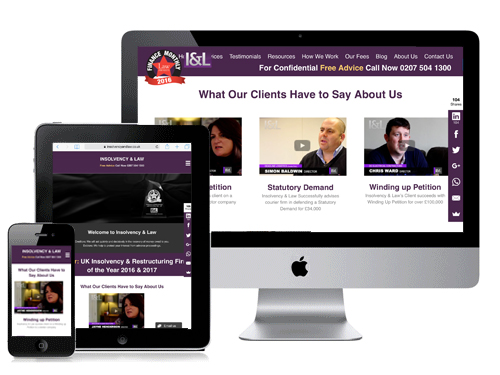 What our customers are saying...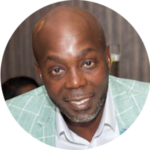 "Las is absolutely my go-to guy for anything web/app development related.
I have worked with him for over 15 years and as the world has become digital first, he has been an instrumental part of my businesses growth.
His two best attributes are:
1. Keeping my websites user-friendly and customer focused.
2. The ability to 'Work Things Out' if you hand Las any task or challenge, he will quickly and successfully find a solution that matches your specific requirements.
He is my No.1 recommended service provider among friends, colleagues and business network.
I have no hesitation in recommending him to other business owners who need a solution orientated digital specialist."
— Peter Murray, director and business owner, Insolvency & Law
You can get a full responsive, great looking website with your own domain name and email addresses. Sites can be built as a one-page landing website, or as a three page compact site.
You can get a full responsive, great looking website with your own domain name and email addresses and up to 15 pages.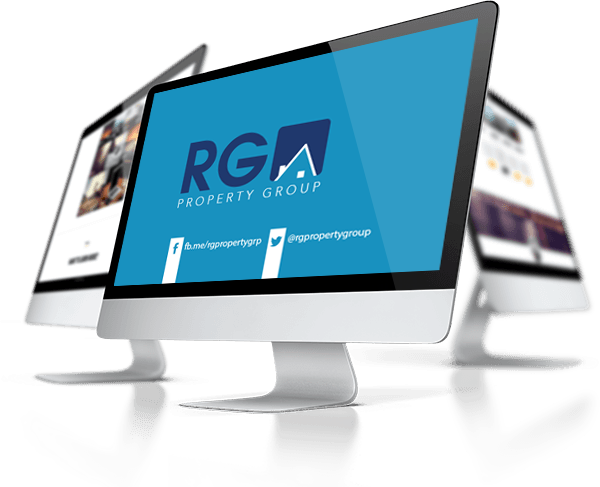 Below are some of the features you can have in your website.  If you do not see the feature you want listed here, let us know, there isn't anything we cannot do.
Accept donations

Ads

Appointment booking setup

Audio Streaming

Blog (with or without comments)

Contact form

Content management system (CMS)

Custom design

Printable coupons (or coupon codes)

Directory of... (could be anything)

Ecommerce shopping cart and secure credit card checkout

Email

Event calendar

Facebook integration

File sharing

Forum (aka discussion board)

Interactive maps

Internet marketing solutions

Instant gift cards
Join our emailing list

Links

Logo design

Member only password protect pages

Mobile friendly browsing (for smart cell phones)

News and announcements

Online applications (employment ro interest forms)

Order status, history, & tracking

Password protectd pages

Podcasting with integrated player

Polls for visitor voting

Product catalog (with pictures)

Project portfolio

Search website

Secure online credit card payments

Google Analytics

Video Streaming

Virtual tour

Website hosting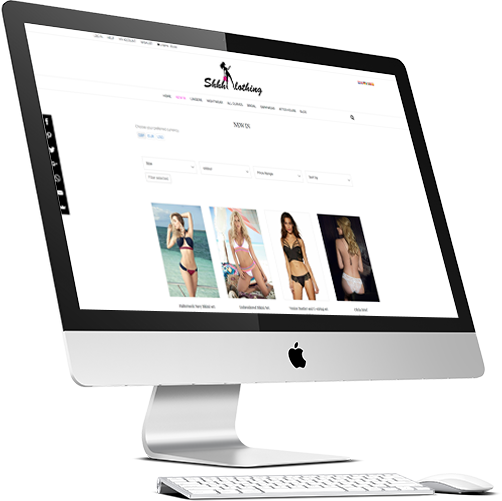 With our Custom Design package you will get all the detail and attention have already mentioned for the two previous packages. In addition, this package allows for:
up to 14 pages of detailed information and imagery.

Free hosting and support, with unlimited bandwidth and storage, is for the first year
Websites above 14 pages are quoted on a bespoke basis, don't be afraid to ask, you won't be disappointed!
We take care to understand your needs, gaining in-­depth knowledge and understanding of your markets and strategy.
We will deliver your project or product to you, using the best designers and developers within our team.
We will assist you in the launch of your project or product, ensuring you meet your deadline.